26 mai 2007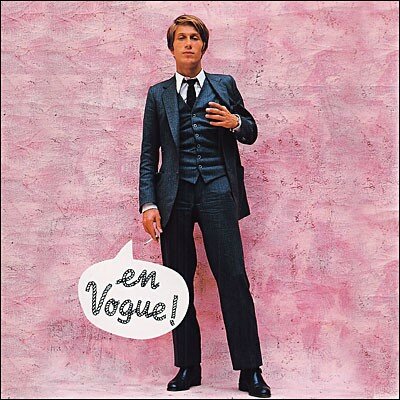 tralala tsoin tsoin, c'est les vacances, encore 2 jours et demi à en profiter et retour à l'école...
je me sens toute légère aujourd'hui, bon aussi je n'ai pas fais grand chose de ma journée à part m'habiller et regarder pulp fiction.
Je suis toute fraîche et toute jolie dans ma robe à pois et en plus chez moi il fait beau !!! et cet aprèm je vais m'acheter un maillot de bain argenté. non non je ne suis pas une petite bourge-pimbèche.
je trouve que de temps en temps, ça fait vachement du bien de pleurer. C'est comme le temps en ce moment, ça commence frisquet le matin, ça se réchaufe, ça se réchaufe et puis paf c'est l'apothéose, le déluge.
"We are all in the guters but some of us are looking at the stars." C'est Oscar Wilde qui a dit ça, un autre de ces hommes extraordinaire mort pour la mauvaise cause. Il a aussi dit : "an artist is never ahead of his time, it's just that most people are far behind theirs."
en ce moment je suis d'humeur à m'effondrer devant la Nouvelle Star (ahhh julien) et à me goinfrer de gâteau au chocolat. Alors j'ai tendance à beaucoup écouter Big Girl de Mika histoire de me déculpabiliser..
j'ai été voir Pirates de Caraïbes, c'était trop trop fort...
mon papa à acheté la saison 1 du Saturday Night Live [SNL pour les intimes]. C'est un truc qui passait tous les samedi soirs aux States dans les seventies, des sketches et de la musique en live. C'est à mourir de rire, vraiment.
ma petite sœur fait sa crise d'adolescence. Mademoiselle commense à me frapper parce que soi-disant je squattais le miroir de la salle de bain [ce qui est faux] et après elle vient en pleurs s'excuser et me dire que ça lui arrive tout le temps et que c'est pas sa faute. c'est très fatiguant.
la pièce de mon M est terminée, je vais plus le revoir avant fin juin. avec un peu de chance ses cheveux auront repoussés d'ici-là. :D
je dois me trouver une jolie robe pour le mariage de mon cousin.
and now goodnight and have a nice tomorrow
Commentaires sur et moi et moi et moi